Learning is a continuous process, in order to avail the best educational service top international universities are offering free online modules for learners. These online courses are handpicked by some of the top faculties around the world. Learners can utilize time at home to learn new skills without leaving their job or other commitments.
Here is the list of top online courses offered by Ivy league universities:
California Institute of Arts: The university is known as the best university in the domain of art and design as per QS world ranking. The free courses offered by the institute is par with on-campus sessions. Some of the popular courses available for learners; Sharpened Visions: A Poetry Workshop, UI/UX, Web Development, Character Design for Video Games etc. Learners can check out details on their official website, CALArts.

Harvard University: One of the top universities in the world, Harvard University, is offering more than 600+ online courses through popular educational portals such as; Coursera, Edx, Alison, etc. The dedicated portal for free courses and certification program is highly popular among learners. Some of the most popular online courses available for users are as follows; Humanitarian Response to Conflict, Data Science Ready, Disaster and Shakespeare's Life and Work etc. Learners can visit the official website to explore more free courses.

Michigan State University: With a legacy of over 150 years, Michigan State University is known for spreading knowledge and the best curriculum among global learners. MSU offers both graduation and certification course online. Some of the popular certification program offered at MSU online are as follows: Introduction to Business Analytics, Become a Journalist, Novel Writing Series, Getting Started With Music Theory etc. The learner can avail online course through the official portal.

Massachusetts Institute of Technology (MIT): One of the leading school in terms of technology-driven campus, MIT, is the top technological university of the world. The highly prestigious University is offering numerous free online courses such as; Number Theory I, Microeconomic Theory and Public Policy etc. Student can go through free courses through their official website MITOpenCourseWare.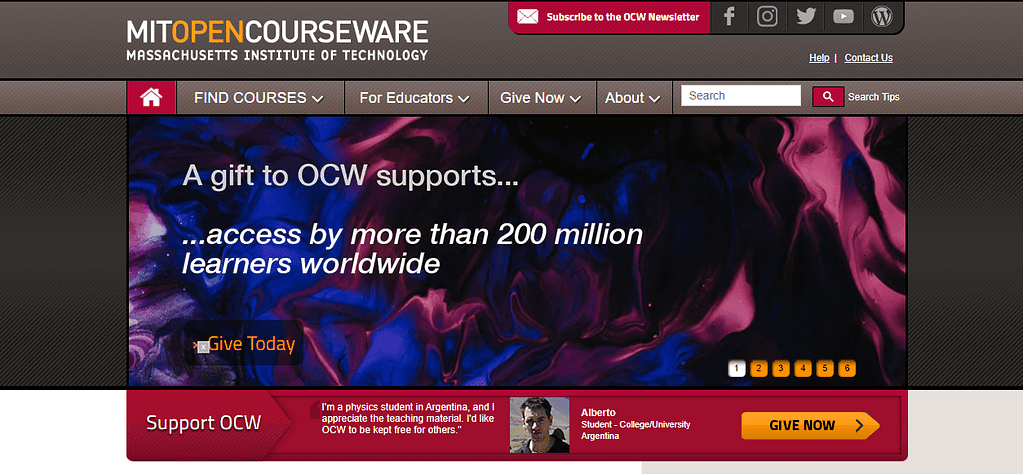 Georgia Institute of Technology: One of the pioneers in technological university, Georgia Institute of Technology offers massive free online courses (MOOC) providing worldwide access to Georgia Tech's courses and programs. The university offers a total of 30 courses in topics ranging from engineering to computing and ESL. Some of the most popular courses are; Data Analytics in Business and Innovation Leadership. Learners can visit their official website for more details.
Online courses are quite common among youth nowadays, almost every popular university is offering free or paid certification courses for learners. Students can learn a lot through these free modules and take a conscience decision for higher education in interested topics.
In case of any queries reach out in the comment section. For more details on career counselling session reach out at [email protected]