Social media has the power to influence the crowd on a mass scale. Whether you're a full-time social media marketer or a seasoned one, one thing is certain the choice of a social platform for promotion or advertising purpose should not be the same. It's not about the size of the audience but whether the social platform is fit for your audience. The right platform can leverage your business tremendously.
To make things easy for you, here is the compiled data of the top social media platform. Hope this will help you out in every possible way.
Facebook: No doubt, Facebook is the king of social media. With an active monthly user equal to 2.23 billion, which is equal to one-third of the total population. It's considered the most active social media platform in the present generation. Sharing content on Facebook is very easy, however, the Facebook algorithm prioritizes content that sparks conversation. Hence, one should thoroughly define the nature of the business before using this platform.

YouTube: One of the most popular video-sharing platform where users watch a billion hours of content every day. YouTube is an excellent social media platform if your business heavily relies on video content. The platform has an average monthly user equivalent to 1.9 billion users. Creating a youtube channel for business promotion can exponentially expand your business as videos are the most preferred way of content consumption.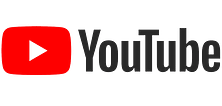 LinkedIn: It's a social media platform for professionals and very popular among B2B businesses. The social platform has gained popularity in recent years and has over 690 million, active monthly users. Interestingly, the social site draws a whopping 80% of the total social media leads. Members can expand their professional connections on the platform, showcase their portfolios, and search and apply for jobs. If your business has some form of expertise in a particular service then LinkedIn might be the right social media platform to sell your service directly to the companies.
WhatsApp: A chatting app used by over 1.5 billion active users every month across 180 countries. WhatsApp was initially used to communication between friends, family and colleague, however, soon the company started to offer business application by developing WhatsApp for business. The platform allows small and big business to promote their services and operate customer services through APIs. Today, WhatsApp is the most popular messaging and video calling platform and emerging as a market leader.

Twitter: A popular social media website for sharing news, entertainment, politics, and many more. Twitter has an active 335 million active users. The thing that sets Twitter apart from other social site is the ability to provide real-time updates. The popularity of this social media site remains high amongst tech-savvy users and is particularly active in B2B verticals related to business. According to reports, 63% of the total users on Twitter lies in the age group of 35 to 65 years. Company targeting this age demographics should definitely leverage their business through this portal.

Instagram: The term 'Influencer' become popular through Instagram. With an active monthly user reaching close to 1 billion, Instagram is a popular photo and video sharing app. Before TikTok came into the picture, Instagram remains the top short videos sharing platform. The portal attracts the youth crowd hence, building brand equity is much easier than on other platforms. Companies hire popular social media influencer based on Instagram followers. This is one of the reasons why there is so much competition among content creators.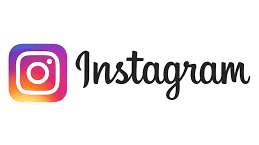 Tumblr: This social media platform has 642 million active monthly users. It's a microblogging and social networking website ideal for sharing text, images, video, audio etc. The artistic mind can get the best of this platform. If your business is heavily related to blogging and social interactions then it would be quite beneficial to leverage business through this platform.

Apart from these popular social media platforms, there are ample other popular sites as well that we'll cover in other post. For any social media related queries or career counselling details do reach out in the comment section below.
For more details on career counselling session reach out at [email protected] or visit our career counselling page.